EDITED TO ADD. . .
Thank you, thank you, thank you!
I love me some photo challenges and I discovered a new one! It is sponsored by three awesome blogs
Happy Jax
,
The Artsy Girl Connection
and
The Foreign Domestic.
I'll wait while you check them out! :)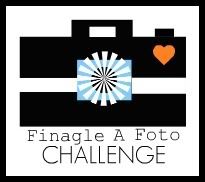 I thought this photo would fit perfectly for both of the themes this week: RULE OF THIRDS and THE SKY IS THE LIMIT. This was taken of my gorgeous friend who is expecting her THIRD babe in June. Good thing I love her. Otherwise, I would have to hate her for looking so good! ; ) Taken on our Girls Weekend a couple of weekends ago in Minnesota. In MARCH!!! I still can't get over our weather lately.
Now go check out the other entries
HERE
you can like your faves or enter your own!