Two editng photo challenges in one! I didn't have a ton of time so I kept both edits pretty simple.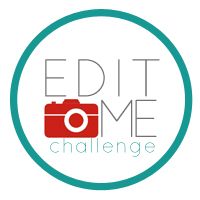 Ran my usual clean edit in Lightroom by upping the blacks slightly, clarity, fill light, recovery for some of the blown highlights on her skin. I used the sharpening brush on the water to make it stand out a little more. I cropped in tighter, as well. Then I brought into photo shop and ran Amber sun from the left to warm up the sunlight that was already shining beautifully down on her.
Now on to the second edit!
This is from the Flip Flop Challenge on Amy's sweet blog
Little Adventures
. Here is her adorable son Wyatt!
In Lightroom, I straightened the horizon line and cropped out some of the window. I used the cloning tool to fix the scratch on his face. I also used the brush to sharpen and slightly lighten up his eyes. I did some skin softening using noise reduction and played a little with the hues. Then I brought into picmonkey and ran Intrepid at a low opacity and added a watermark. I think that's it!