Edit Me
is one of my favorite challenges, but I have been terrible about following through and posting edits. I have a bad habit of forgetting to write down steps and then it just sits on my desktop. Oh well! I still get the practice of editing, which is what I really need. Here's a familar face! This is Stephanie's (from
Behind the Camera and Dreaming
) adorable little boy, Jonah! I love those little water droplets on his sweet lil' face.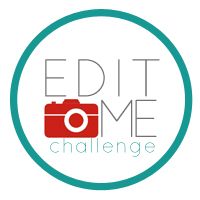 SOOC photo by Stephanie from Behind the Camera and Dreaming.
I started out in lightroom and used the cloning tool to get rid of the arm of the person behind Jonah. I used a preset called Mod by M4h, but then started tinkering with tones, hues and saturations so it looked pretty different by the time I was done. I adjusted brightness and actually decreased the contrast a bit. I also used the brush tool to lighten up his eyes just a touch. I brought into photoshop and ran a peach haze and played a little with the cyan color of the photo. A little too much cyan, perhaps. :0 Then, I brought into picmonkey to add a watermark and to finish up the cloning that I couldn't quite get in lightroom. I think that's it!
Photo by Stephanie from Behind the Camera and Dreaming
Now I think It's about time I filled up MY pool. It's gonna be a hot one today!!
Thanks for looking!